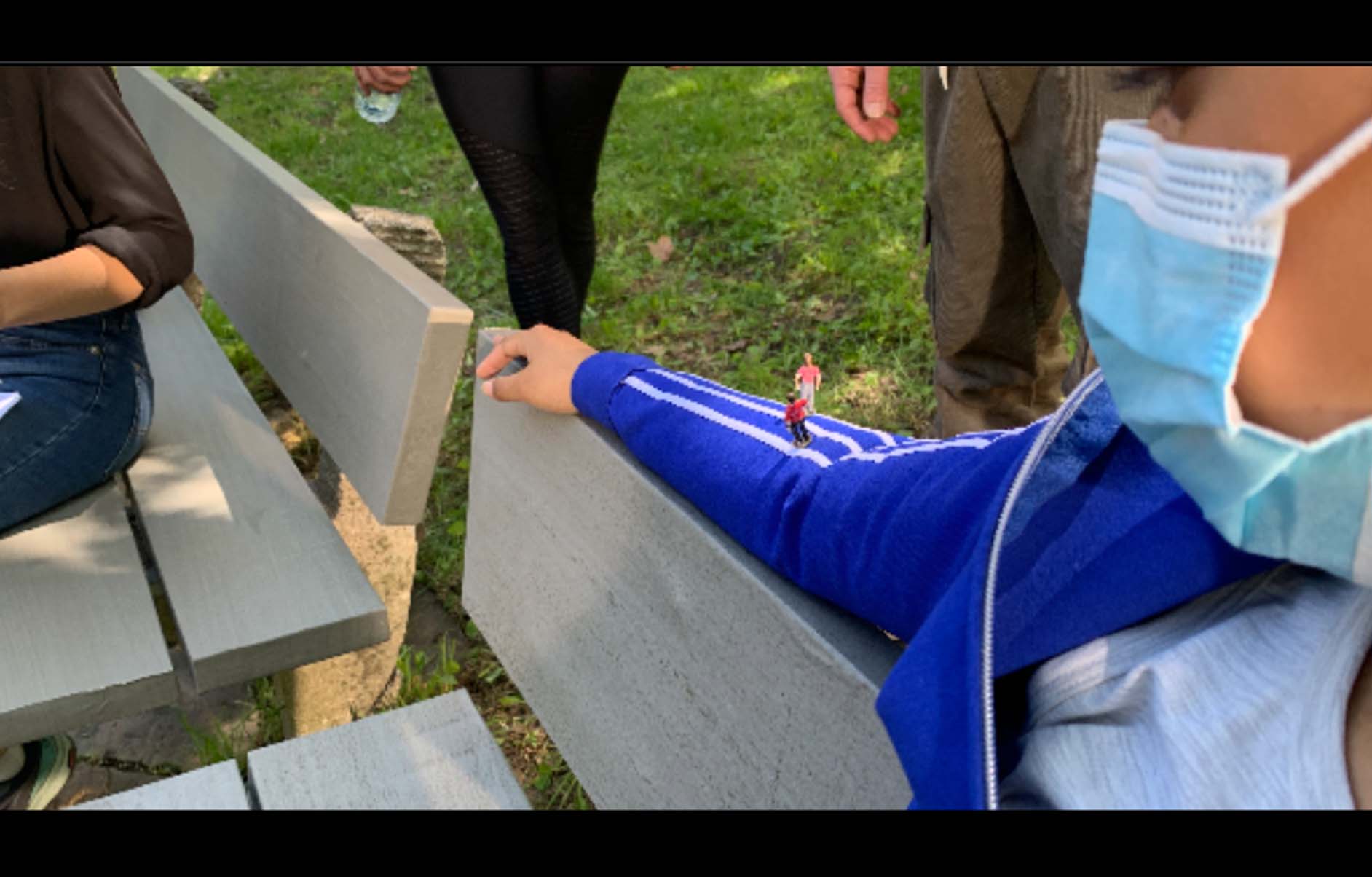 Images from the shooting in Montreal. It was necessary to visualize the proportions when framing the backgrounds.
Evolution of the plan of rowers in the coffee, through the stages of production.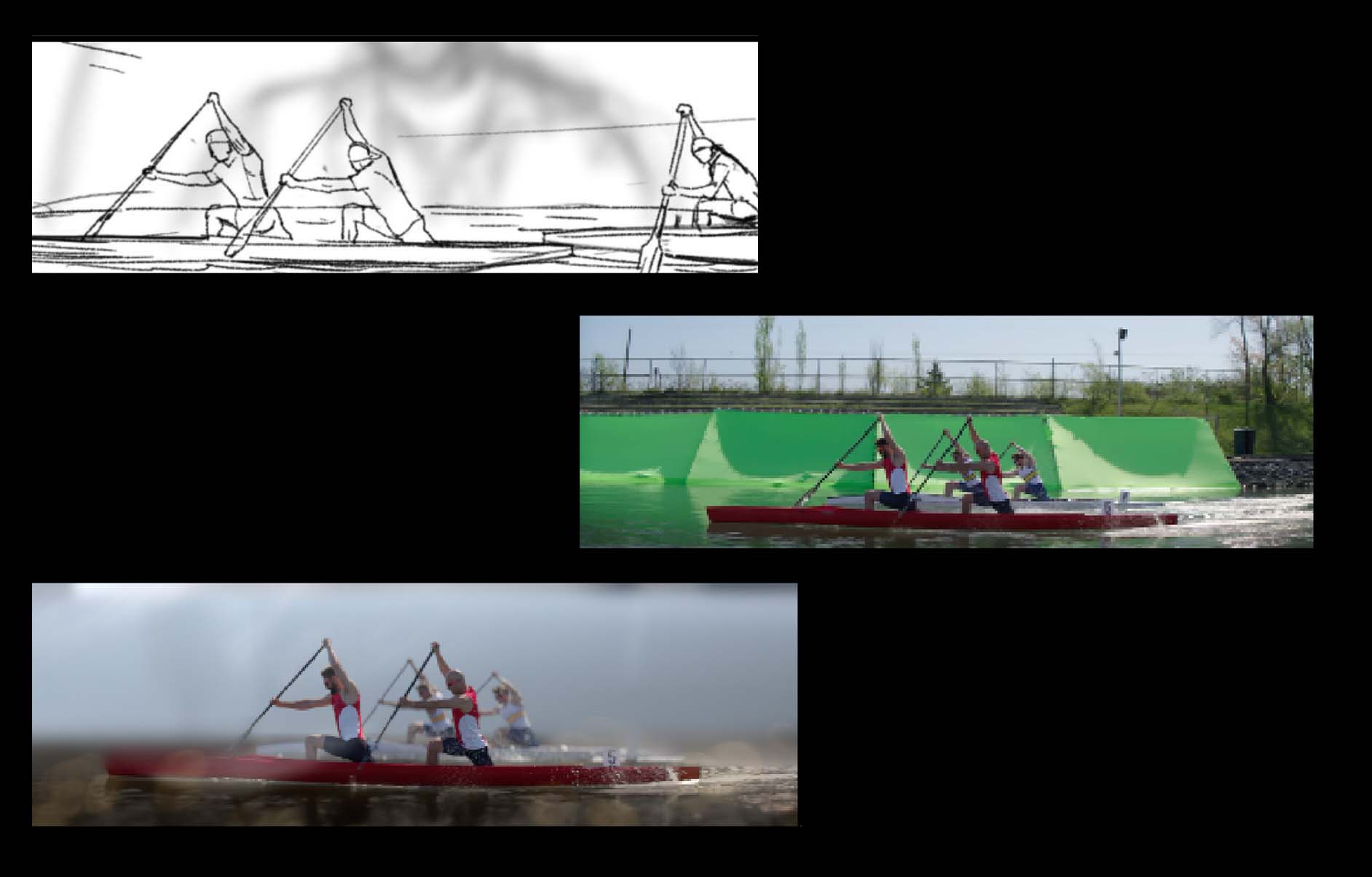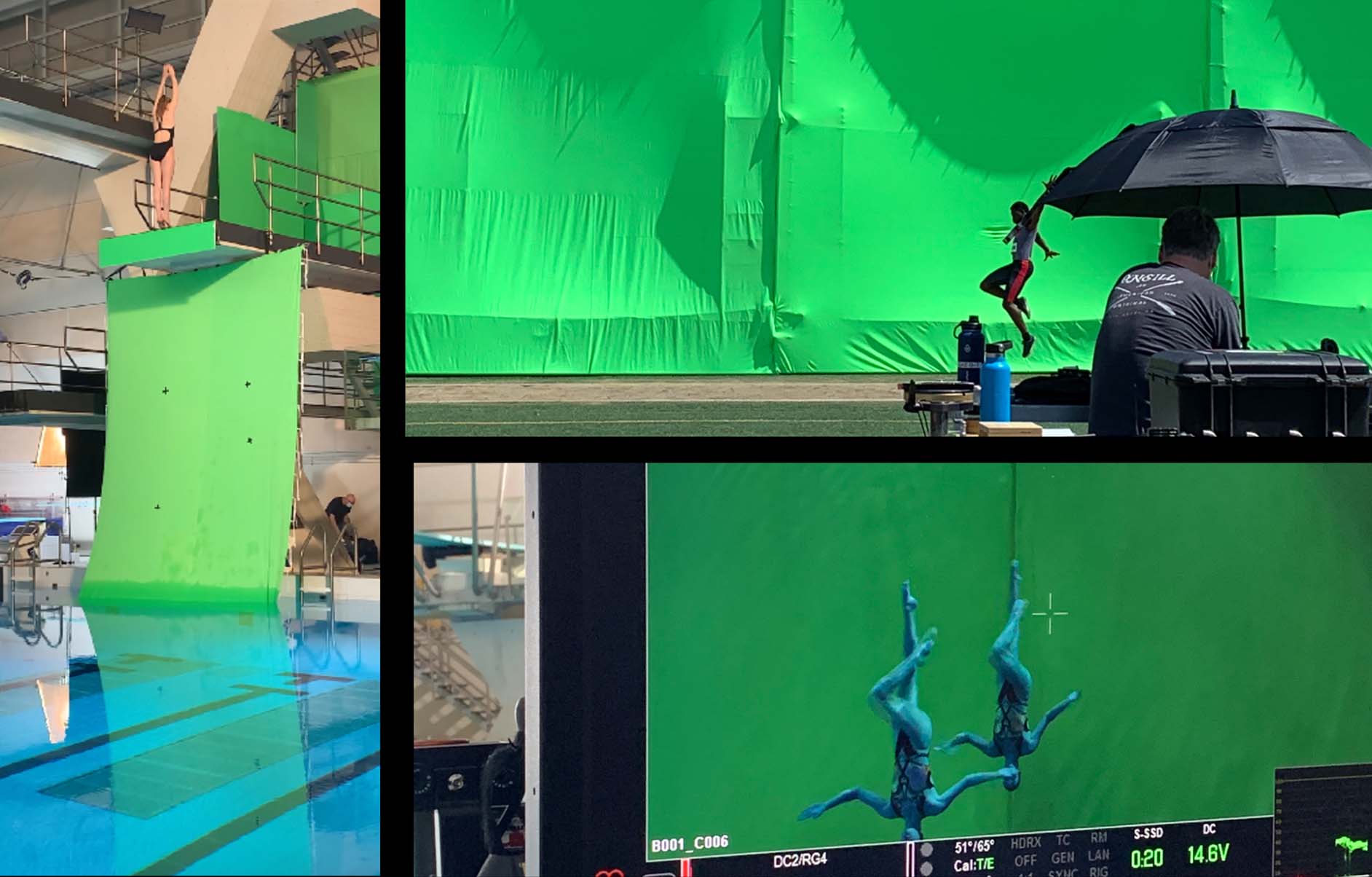 Images of the filming of the mini-athletes at the PEPS of Université Laval (Pavilion of physical education and sports).
Watch our VFX breakdown of the swimmers below!