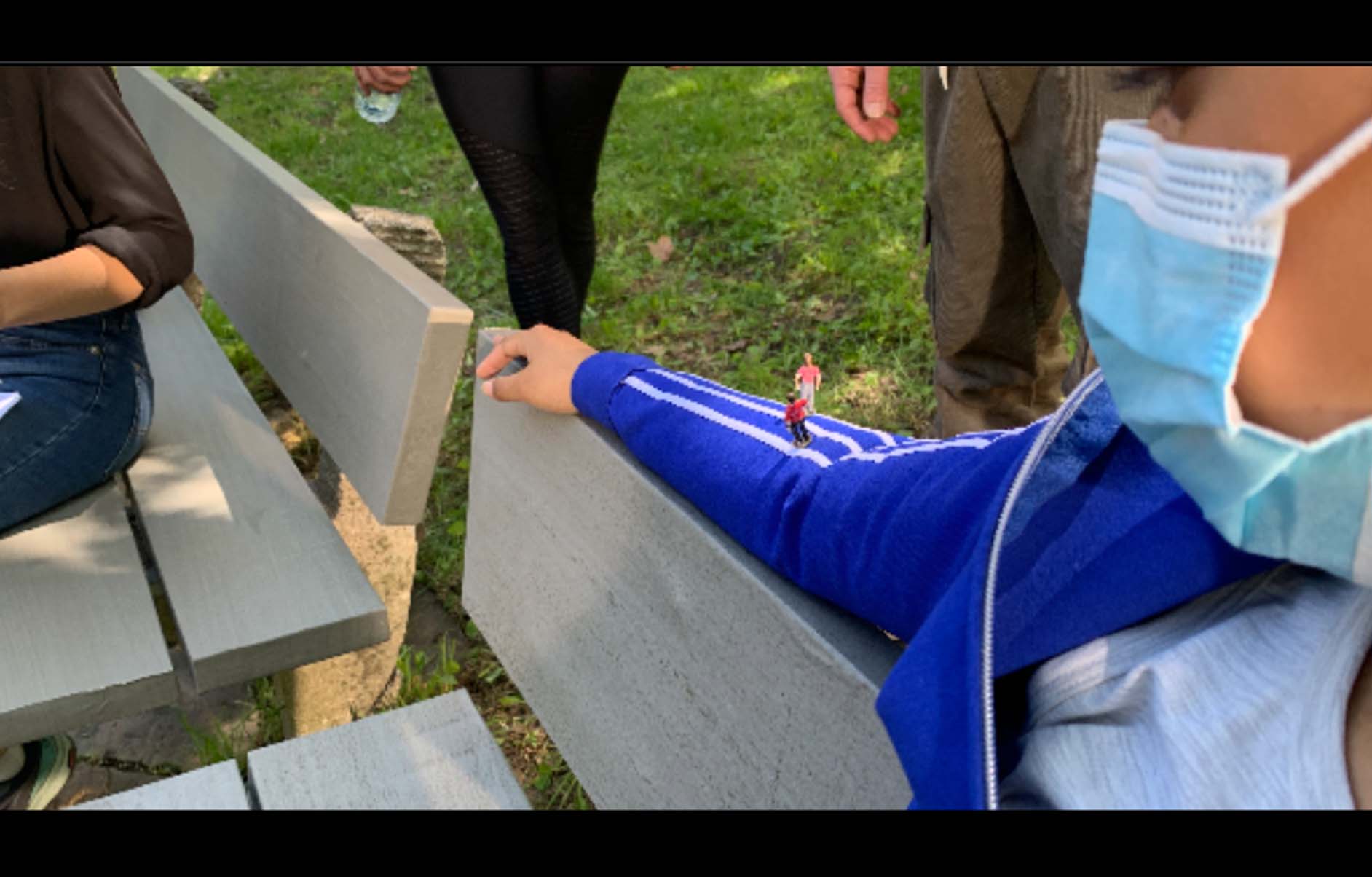 Images du tournage à Montréal. Il fallait visualiser les proportions lors du cadrage des arrières-plans.
Images from the shooting in Montreal. It was necessary to visualize the proportions when framing the backgrounds.
Évolution du plan des rameurs dans le café, à travers les stades de la production.

Evolution of the plan of rowers in the coffee, through the stages of production.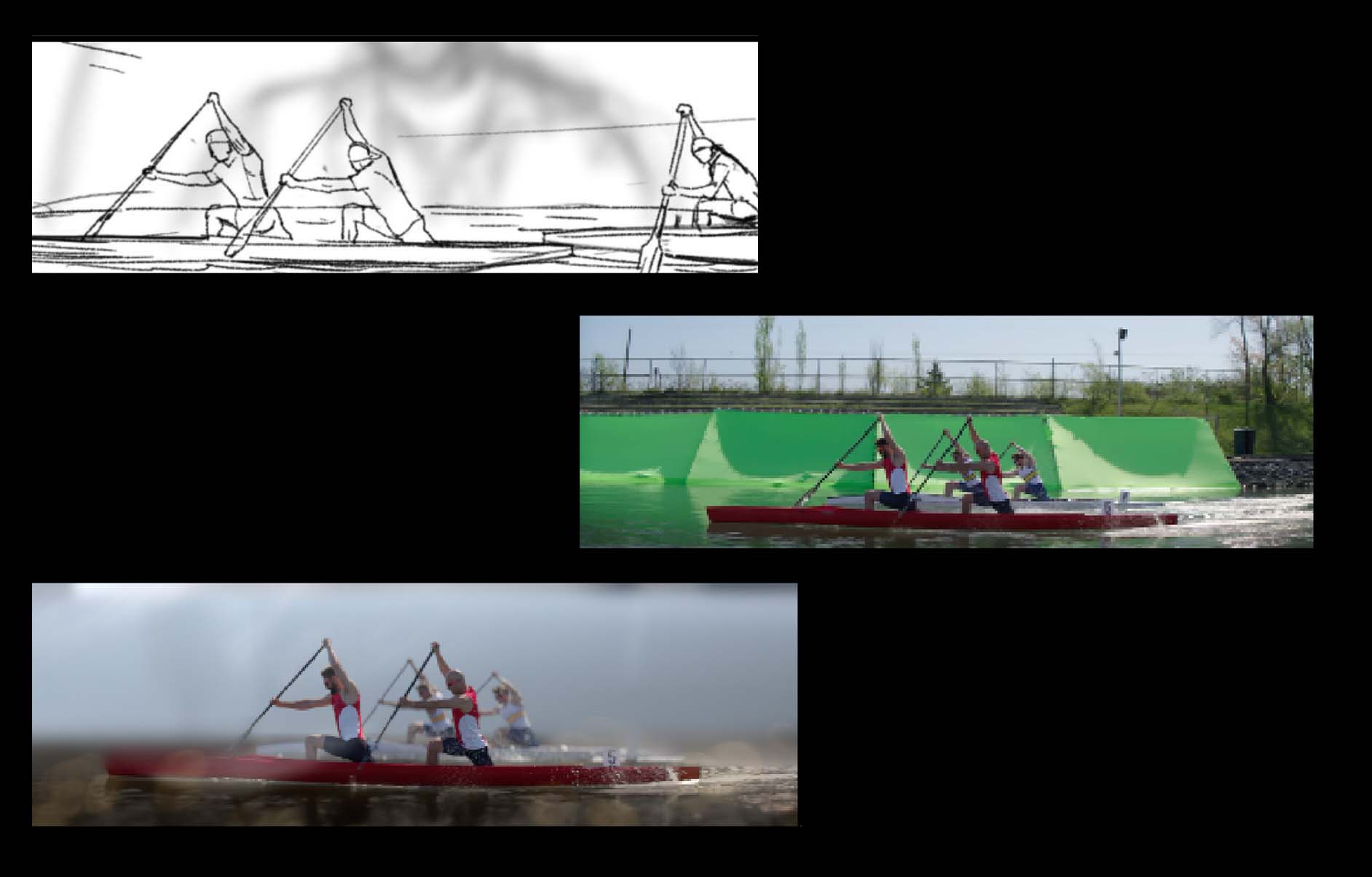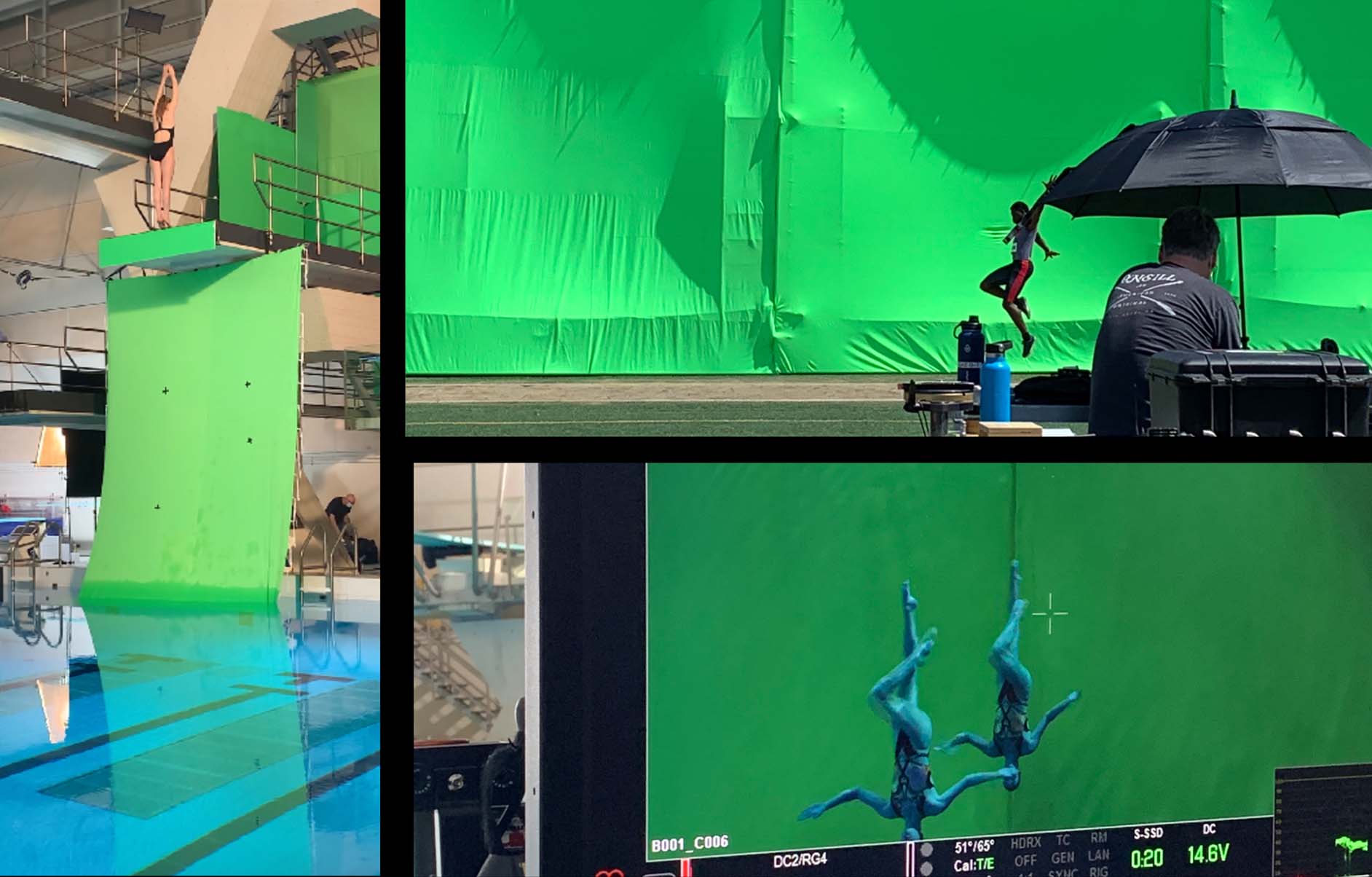 Images du tournage des minis-athlètes au PEPS de l'Univesité Laval (Pavillon de l'éducation physique et des sports).
Images of the filming of the mini-athletes at the PEPS of Université Laval (Pavilion of physical education and sports).
Regardez notre breakdown VFX des nageuses ci-bas!

Watch our VFX breakdown of the swimmers below!